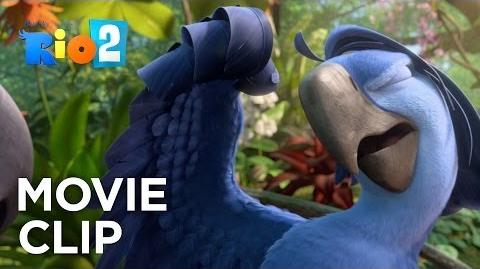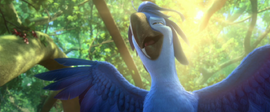 "
Welcome Back
" is a song in
Rio 2
performed by
Bruno Mars
. In the movie, it is sung by
Roberto
to celebrate
Jewel
's return to the Spix's macaw tribe in the Amazon.
Lyrics
Look at her shining
Her feathers, they glow
Now the jungle is smiling
'Cause our baby's home
Can you feel what I feel?
The day has come at last
Our precious Jewel has returned
I'll be the first to say, "Welcome back"
Oh, welcome back
I said welcome, welcome, welcome...
Back...
Ad blocker interference detected!
Wikia is a free-to-use site that makes money from advertising. We have a modified experience for viewers using ad blockers

Wikia is not accessible if you've made further modifications. Remove the custom ad blocker rule(s) and the page will load as expected.