Hi everyone.
I write this to inform you that the famous Rio Carnival begins this Friday. If you want to watch it you can visit this page:
http://g1.globo.com/rio-de-janeiro/carnaval/2017/blocos-desfile-apuracao-ao-vivo.html
The event starts at 23:00 Rio Time from Friday to Sunday..
Regards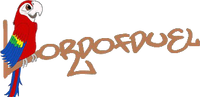 (talk) 02:14, February 25, 2017 (UTC)
Ad blocker interference detected!
Wikia is a free-to-use site that makes money from advertising. We have a modified experience for viewers using ad blockers

Wikia is not accessible if you've made further modifications. Remove the custom ad blocker rule(s) and the page will load as expected.