Rio Read & Play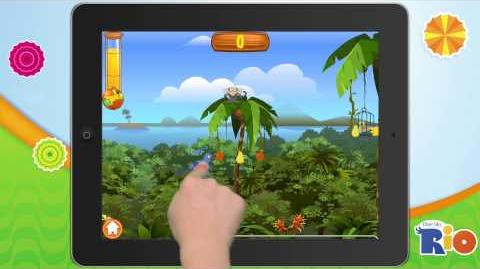 is a mobile application launched by Cupcake Digital, inc. based on its featured film
Rio
. It's the official app for the movie developed under the partnership with
20th Century Fox
and
Blue Sky Studios
.
This application, packed with fun interactive games and activities, is the guide through the story of Blu as he travels to the city of Rio de Janeiro where he meets the lovely Jewel. Joyful narrative story filled with images, action-packed games and scenes coloring are now all in this one application, Rio Read & Play.
Inside this interactive applications features:
Deluxe storybook bringing to life all the action and characters from the movie.
The addictive Jewel's Gems: Mix-and-match the gem and keep your score ahead of others.
Blu's Rescue: Blu's en route to save his dear love Jewel. Fly with him through the tropical rain forest. Look for the jumpy monkeys.
Bring original and let your artistic flows with in the coloring activity full of stickers and features.
Featuring the movie trailer.
Narrated Story
Read story of Blu´s adventure in Rio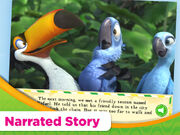 Match the Gems
Mix-and-match sparklin gems to score in this game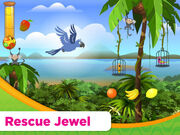 Rescue Jewel
Fly with Blu through a tropical rainforest to save Jewel, but watch out for those jumping monkeys!
Paint & Create
Paint,colour and add stickers in Rio colouring pages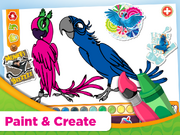 Ad blocker interference detected!
Wikia is a free-to-use site that makes money from advertising. We have a modified experience for viewers using ad blockers

Wikia is not accessible if you've made further modifications. Remove the custom ad blocker rule(s) and the page will load as expected.