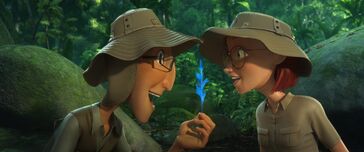 Rio 2 Deleted Scene, that was released by the end of 2013, is the storyboard of a deleted scene from Rio 2 that was leaked on the internet. The storyboard is composed of 101 images showing Linda, Tulio, and Fernando on their quest for Spix's Macaws. In the actual film, Fernando is removed and only Linda and Tulio appear in it.
Summary
The scene takes place in the Amazon. Linda, Tulio and Fernando are searching for other Spix's Macaws. After a long trip, Fernando finds a blue feather they identify as one from a Spix's Macaw. Immediately, after the discovery, a tribe of the native inhabitants of the Amazon pops up surrounding them. When Linda feels scared and threatened, she screams. The scream apparently is similar to a bird's cry or one used by the Amazons, so Linda is accepted by the Amazons, and they help indicate them where to find the Spix's Macaws.
Gallery
Deleted Scene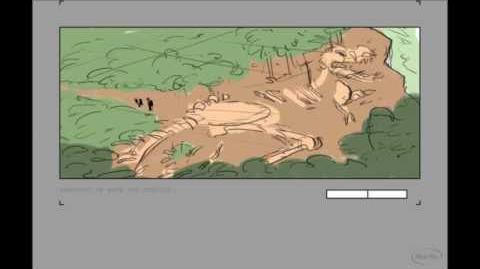 Rio 2 Deleted Scene: Roberto's Ring
A brief deleted scene, featured in a demo reel, included Roberto showing to Blu a ring on his leg, which reads "P♥lly".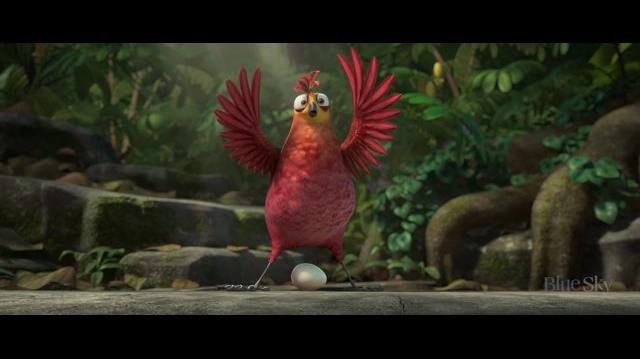 Rio 2 Deleted Scene: Practice
Deleted scene where Nigel is practicing for the show what will be canceled.
Ad blocker interference detected!
Wikia is a free-to-use site that makes money from advertising. We have a modified experience for viewers using ad blockers

Wikia is not accessible if you've made further modifications. Remove the custom ad blocker rule(s) and the page will load as expected.