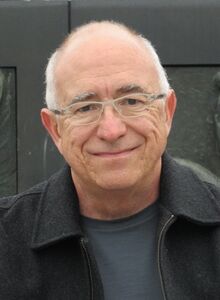 David Randall Thoms (Born in Shreveport, Louisiana, USA) is a sound designer, and the current Director of Sound Design at Skywalker Sound. His most famous works is Apocalypse Now, Rio and Rio 2,Harry Potter and How to Train Your Dragon. He voiced the Logging Foreman in Rio 2.
References
Ad blocker interference detected!
Wikia is a free-to-use site that makes money from advertising. We have a modified experience for viewers using ad blockers

Wikia is not accessible if you've made further modifications. Remove the custom ad blocker rule(s) and the page will load as expected.