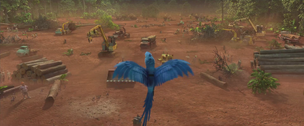 "Favo de Mel" is a song from Rio 2 by Milton Nascimento. It is the 12th song in Rio 2 Soundtracks Album. It shares the same melody as "Real in Rio" from the first Rio Soundtrack, but in a much sadder tone and with slightly different lyrics. This song plays only for a few seconds when Blu discovers the Amazon being felled by loggers.
Lyrics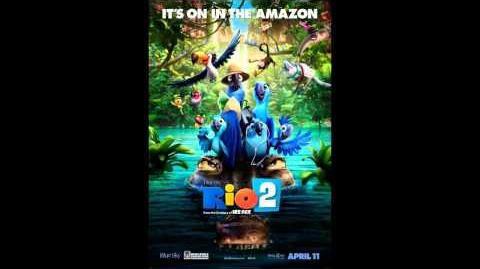 Vou levar alegria
Junto carrego o amor
Dia de festa
Salve a floresta
Hoje tem banho de flor
Hoje o dia está lindo
O sol já nos despertou
Canta o amigo
Toca um tambor
Toda a floresta acordou
English version
I come bringing joy
Along, I come carrying love
Party day
Save the forest
Today we have flower bath
Today is a beautiful day
The sun has woken us up
With each friend
Play the drum
The whole forest awoke
Ad blocker interference detected!
Wikia is a free-to-use site that makes money from advertising. We have a modified experience for viewers using ad blockers

Wikia is not accessible if you've made further modifications. Remove the custom ad blocker rule(s) and the page will load as expected.