Brasilia is the capital city of Brazil. Blu, Jewel, Carla, Bia, Tiago, Nico, Pedro, and Rafael pass by this city on their way to the Amazon in Rio 2.
About the City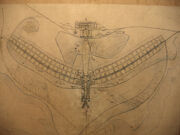 From 1763 to 1960,
Rio de Janeiro
was the capital of Brazil. At this time, resources tended to be found around Brazil's south-east region near Rio de Janeiro. In 1927, José Bonifácio, an advisor of Emperor Pedro I, put forth plans for a modern city situated a little away from the heavily-populated South-Eastern corner to the General Assembly of Brazil. He called it "Brasilia".
This brilliant vision of a modern city, was not created until Juscelino Kubitschek, President of Brazil 1956-1961, ordered for the construction of Brasilia to begin. After 41 months, from 1956 to 1960, the city was officially inaugurated.
It was said according to legend, that Italian Saint Don Bosco had a prophetic dream in 1833 about a futuristic city that roughly fitted Brasilia's location. Nowadays, one of the city's main cathedrals bears his name.
It became the world's first capital city to be conceived by modern standards of urban planning. It was the only city of the 20th Century to be declared a World Heritage Site by UNESCO. Brasilia contains many world famous architectural structures too. Just a few to mention include the Juscelino Kubitschek Bridge, the Cathedral of Brasilia, the Estádio Nacional Mané Garrincha Stadium and the Itamaraty Palace. This city would change history forever.
In the Movie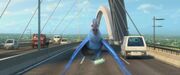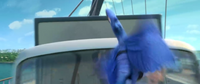 When Blu accompanied by his family and friends leave Rio de Janeiro for the Amazon, they encounter many cities in their long journey. The first being Ouro Preto, the second city they pass is Brasilia. They first fly over the Juscelino Kubitschek Bridge. Blu is busy looking at his GPS and is distracted while he flies low near the traffic on the bridge. He looks up and manages to avoid colliding with a truck just in time.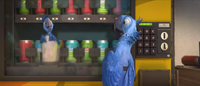 Later in Brasilia, Blu, placing a coin in the slot of a can vending machine, looks up in surprise to see his son Tiago inside. Being hit in the head by the drinking can, he and the can topple out. Tiago drinks out of the can quickly, drink splashing everywhere, and then he rudely burps. Blu, Tiago, Bia and Carla turn around to see Jewel glaring at them crossly.
In a nearby canyon,
Blu looks at his GPS and points in the "correct" direction to go. Jewel attempts to call him back, before becoming very frustrated. As seen on the picture on the right (on Blu's GPS screen), the flight route to
Salvador
, Blu decided to choose was very confusing and complex.
Gallery
Ad blocker interference detected!
Wikia is a free-to-use site that makes money from advertising. We have a modified experience for viewers using ad blockers

Wikia is not accessible if you've made further modifications. Remove the custom ad blocker rule(s) and the page will load as expected.