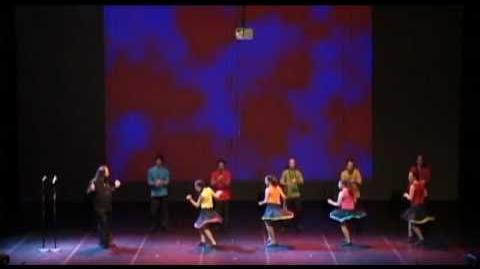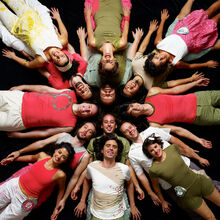 Barbatuques
is a Brazilian humorous musician group funded by Fernando Barba, and consists of 15 musicians. The group produces music mainly through their bodies, like clap of hands, whispers, finger claps, hitting their chests, tap dancing etc. resulting in rhythms like samba or rap. Showing the power of collectivity and bringing in a Brazilian style.
You can hear their work in Rio 2 in the song Beautiful Creatures. Some of their musics can be found in Youtube. The group also performed in many scores from Rio 2.
See Also
Ad blocker interference detected!
Wikia is a free-to-use site that makes money from advertising. We have a modified experience for viewers using ad blockers

Wikia is not accessible if you've made further modifications. Remove the custom ad blocker rule(s) and the page will load as expected.