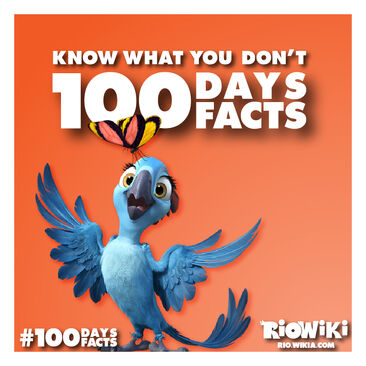 In order to celebrate
Rio 2
being released worldwide on theaters; in 2014 an effort from all the Rio Wiki Community resulted on 100 curious and interesting facts from the two movies.
These 100 facts were published every day on the Rio Wiki and the respective Twitter and Facebook accounts:
Ad blocker interference detected!
Wikia is a free-to-use site that makes money from advertising. We have a modified experience for viewers using ad blockers

Wikia is not accessible if you've made further modifications. Remove the custom ad blocker rule(s) and the page will load as expected.